Want to try something a bit different? How about a horseback riding excursion in the stunning Jacques-Cartier region? Located just 30 minutes from Québec City, Excursions Jacques-Cartier Tewkesbury offers a unique off-trail horseback riding experience. Because there's nothing quite like exploring enchanting scenery on a trusty steed.
The freedom to roam
Although the group was accompanied by instructors, I was pleasantly surprised by the freedom we were given during the ride. After brief explanations and a short training session to understand how to guide the horse and be clear in our instructions, we were allowed to go our own way. It was surprisingly easy to lead the horse where I wanted!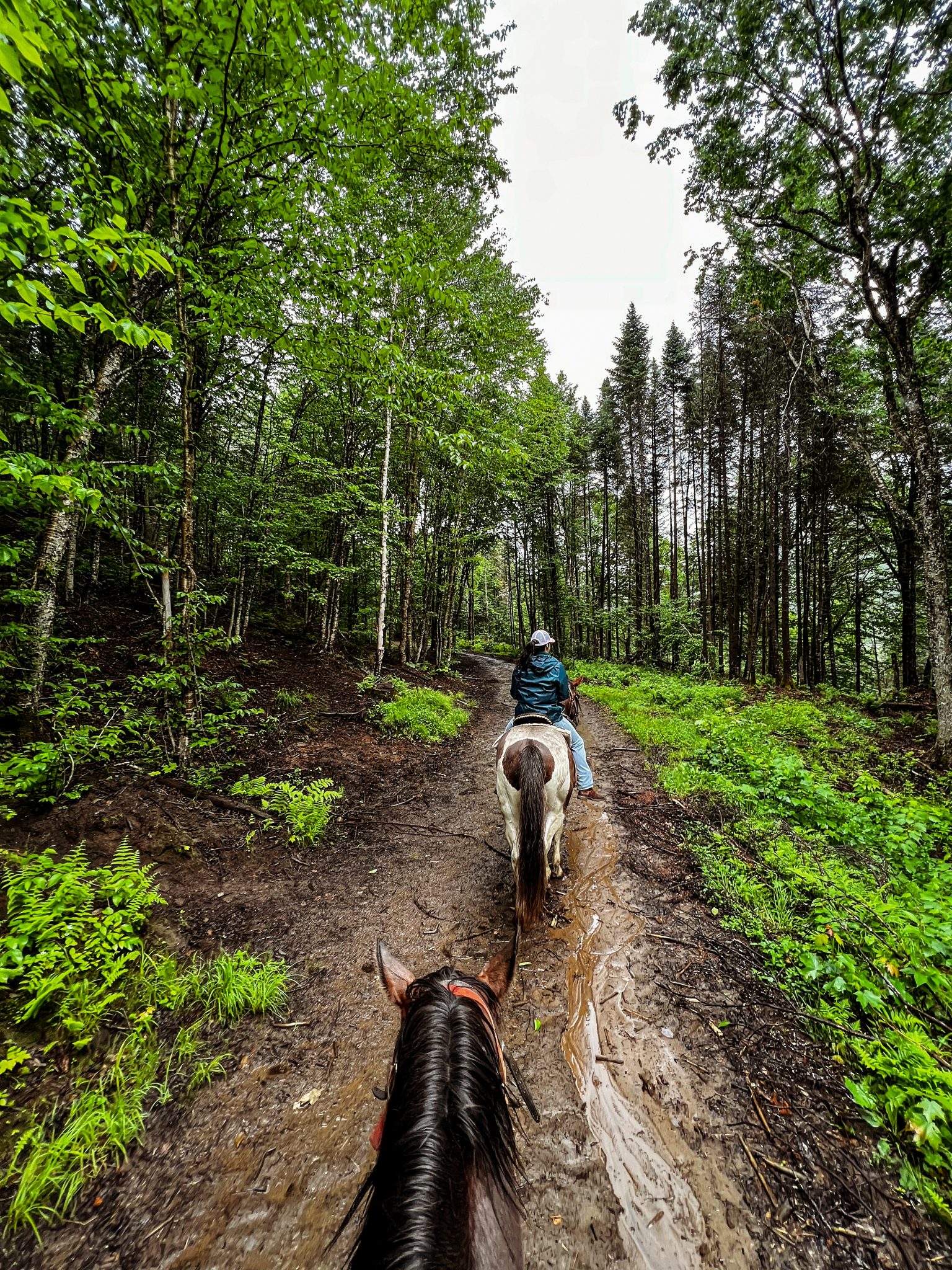 Leave your stress behind
My horse, Yacarini, was very well behaved and I got to enjoy the stunning surroundings. At the top of a hill, we were able to settle down for a moment, just long enough for the horses to enjoy a bite of grass (or a few!) and the humans admire the panorama and the region's beauty. The quiet, wooded area was perfect for trying out this unconventional way of getting around and feeling like a cowgirl for an hour or so! Without a doubt, exploring this way lets you have a good time and leave your worries behind.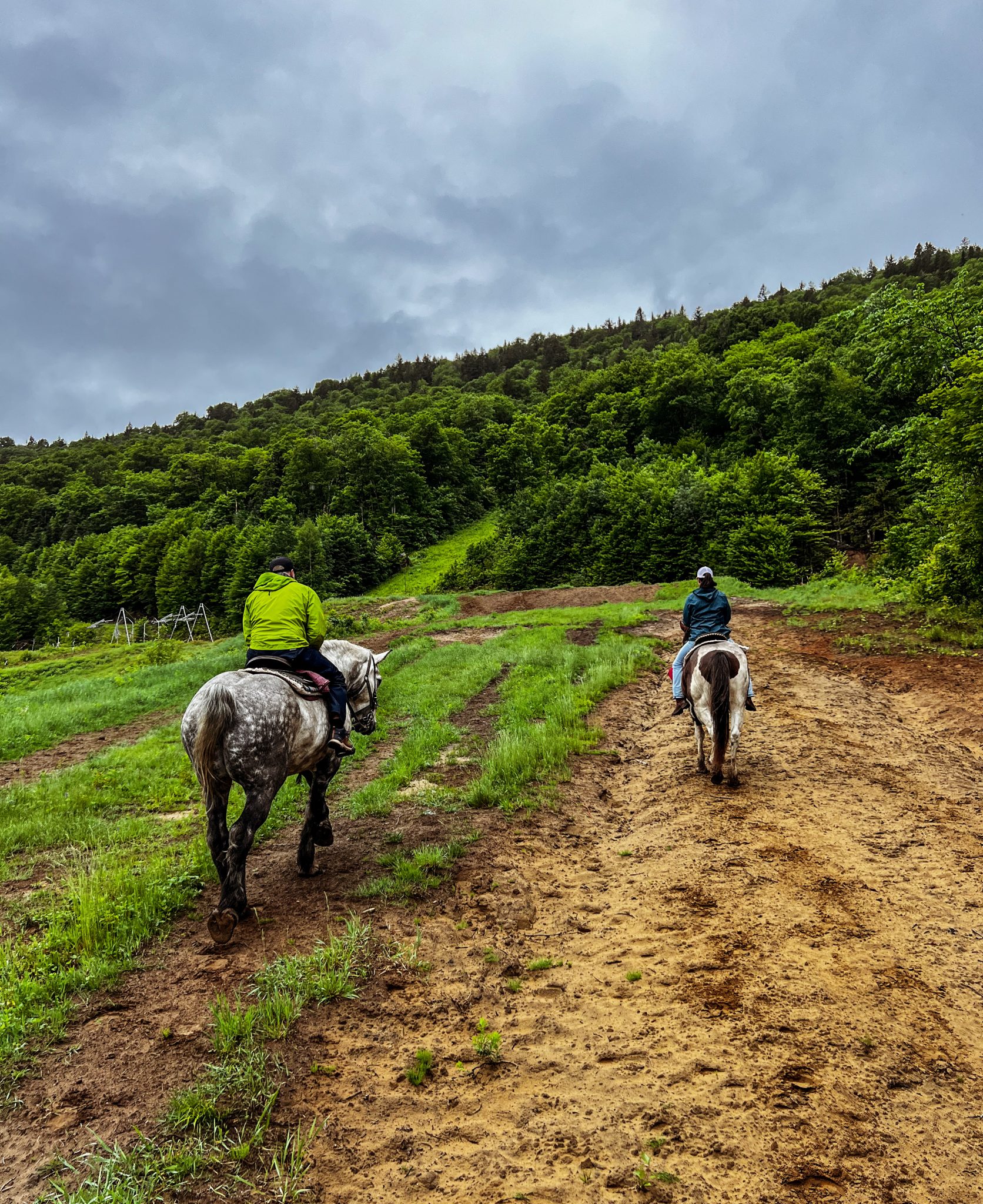 Take the path less travelled
During this activity, I had the opportunity to see everything the area had to offer: forest, sand dunes, mountains, and more. With my mount, I learned to venture off the beaten track and try spontaneous direction changes, making it a pleasant and adventurous ride. The guides provided great advice, making recommendations and helping us gain the confidence to be daring and make the absolute most of the excursion.
An uncommon, yet accessible experience
The activity is perfect to get out and about as a couple or with family and friends, enjoy the region's scenery, and develop skills worthy of the greatest westerns (or maybe not). You can also choose to go kayaking after your ride, which is great on hot summer days. You can drift along and be proud of the efforts you put in on horseback.       This experience allowed me to discover a hidden gem and took me out of my comfort zone. Great for beginners and equestrian enthusiasts alike!