Testing your balance on a paddleboard
Paddle in hand, you'll get to soak in the spectacular surroundings while trying to keep your balance. What better way to stay centred (in every sense of the word)?
Never tried it before? There are many ways to get started with Yogi Nomade, La Plage Québec, or SUP Québec. They will all delight in sharing their knowledge while making sure you have fun—and stay safe. For hardcore SUP enthusiasts, there many events you can take part in: group or solo outings, SUP fitness, SUP yoga, lantern-light activities, and more!
Looking to rent equipment?
La Plage Québec, Jacques-Cartier National Park, Station Duchesnay, and the Parc du Grand Héron (in collaboration with Yogi Nomade) all have the SUP gear you need. Most places can also help you set off with your own equipment.*
*Remember to always clean your equipment beforehand so you don't contaminate the waterways.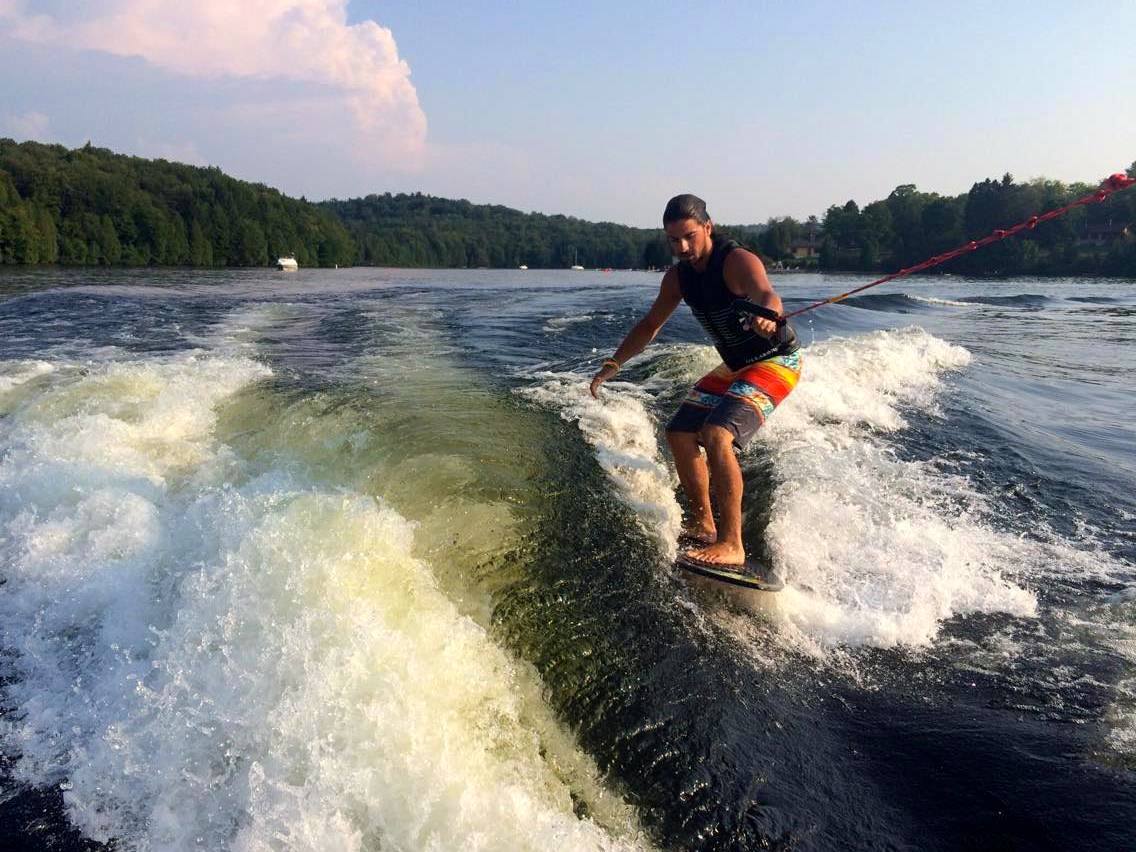 Surfing the waves!
Head to Fossambault-sur-le-Lac to discover the surfer in you! With Blondo Lakesurf, you can rent a boat and have a fabulous time wakesurfing!
Have you heard of e-surfing (also called jetboarding)? Rent an electric surfboard (or jetboard) and head out on an adventure, reaching speeds of up to 45 km/h. Experience a feeling of freedom like never before as you skim across the lake.
Seeing the glacial valley of the Jacques-Cartier National Park in a different light
Some 26 kilometres of the Rivière Jacques-Cartier run through the national park, so naturally there are plenty of opportunities to try a bunch of different watersports. Whether you choose canoes, kayaks, mini-rafts, tubes, rabaskas, or paddleboards, they're all great ways for beginners and experienced visitors alike to travel along the river and take in the majestic landscapes of the valley. If you're lucky, you might even get to spot an animal or two on the riverbank!
Braving the river and its currents in a raft
Looking for a thrill? Tackle the rapids with New Wave Expeditions or Expéditions Jacques-Cartier! Speed, challenges, and fun await onboard your inflatable raft.
Families with children aged 3 and up can also give whitewater rafting a try at New Wave Expeditions! With Class 1 rapids and a tubing activity along the river, the whole family can have fun and stay safe!
Exploring an aquatic maze in the marshes
Canoe or kayak the waterways at the Marais du Nord. While you're there, keep your eyes peeled for a chickadee, blue jay, nuthatch, or mallard. More than 194 species of birds have been spotted in this magical environment over the years, so you're sure to see something! Leave your worries behind and let yourself be lulled by the peaceful flow of the marshes and their diverse plants and wildlife. You can bring your own equipment or rent some on site.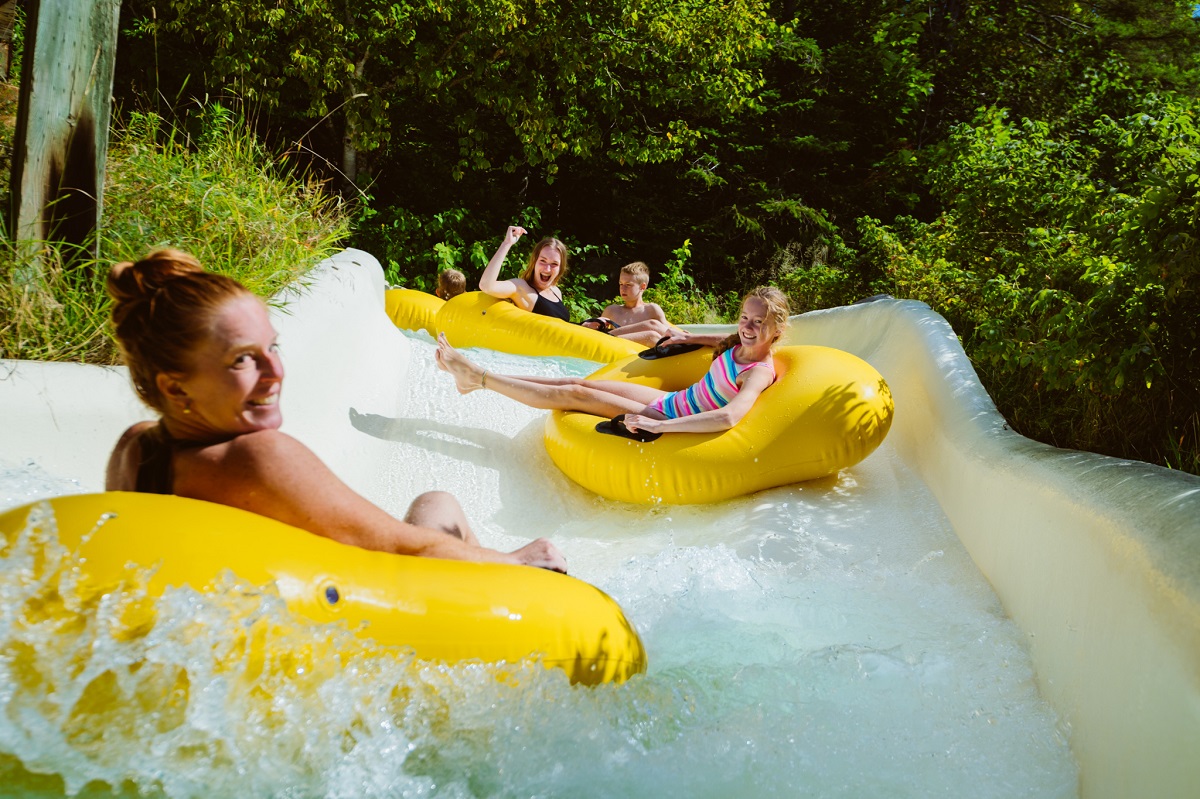 Letting loose on the water slides!
Nothing beats going for a dip to cool off in the summer. And it just so happens that there's a great spot to do it, within the area's biggest playground! Head to Village Vacances Valcartier to try out the outdoor water park's numerous waterslides, explore a pirate ship and a medieval castle, cruise along the two themed lazy rivers, or splash
Is the weather not in your favor today?
No problem, the Bora Parc is an indoor water park so have fun on rainy or shiny days!
Photo:  Mélanie Jean