Whether it's with your family, your partner, or yourself, it's good to recharge your batteries from time to time. A trip to the spa is the quintessential solution, especially when you add incredible natural surroundings! Soaking in the calm, breathing in the crisp fall air lightly scented with eucalyptus, feeling like you're in your own little world… what could be better?
La Jacques-Cartier is home to 3 nature spas where you can find true serenity.
Nordique Spa
The recently renovated Nordique Spa in Stoneham-et-Tewkesbury is perched right on the Rivière Jacques-Cartier. It's the perfect place to enjoy the rugged beauty of the valley. Enjoy the benefits of the thermal experience by taking a dip in the river, then warming up in the sauna. You can practically feel the years washing away!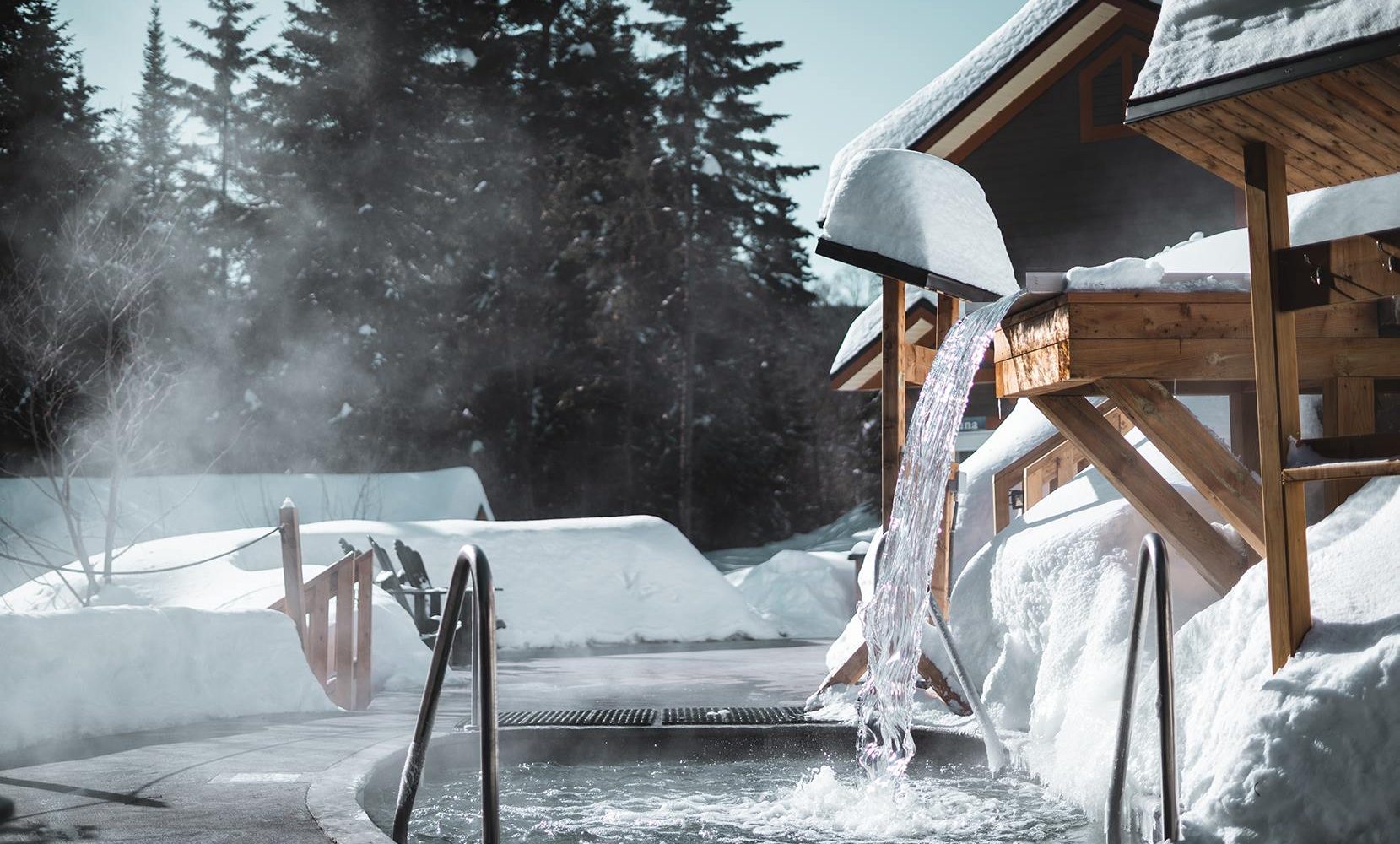 Aroma Spa
Are you looking to treat yourself and your little ones during your weekend getaway? The Aroma Spa offers parent-child massages! Located in the Hôtel Valcartier, this day spa is the perfect place to try something new with the kids. And don't forget your books! The calm surroundings and sunny space make this a great place to relax year-round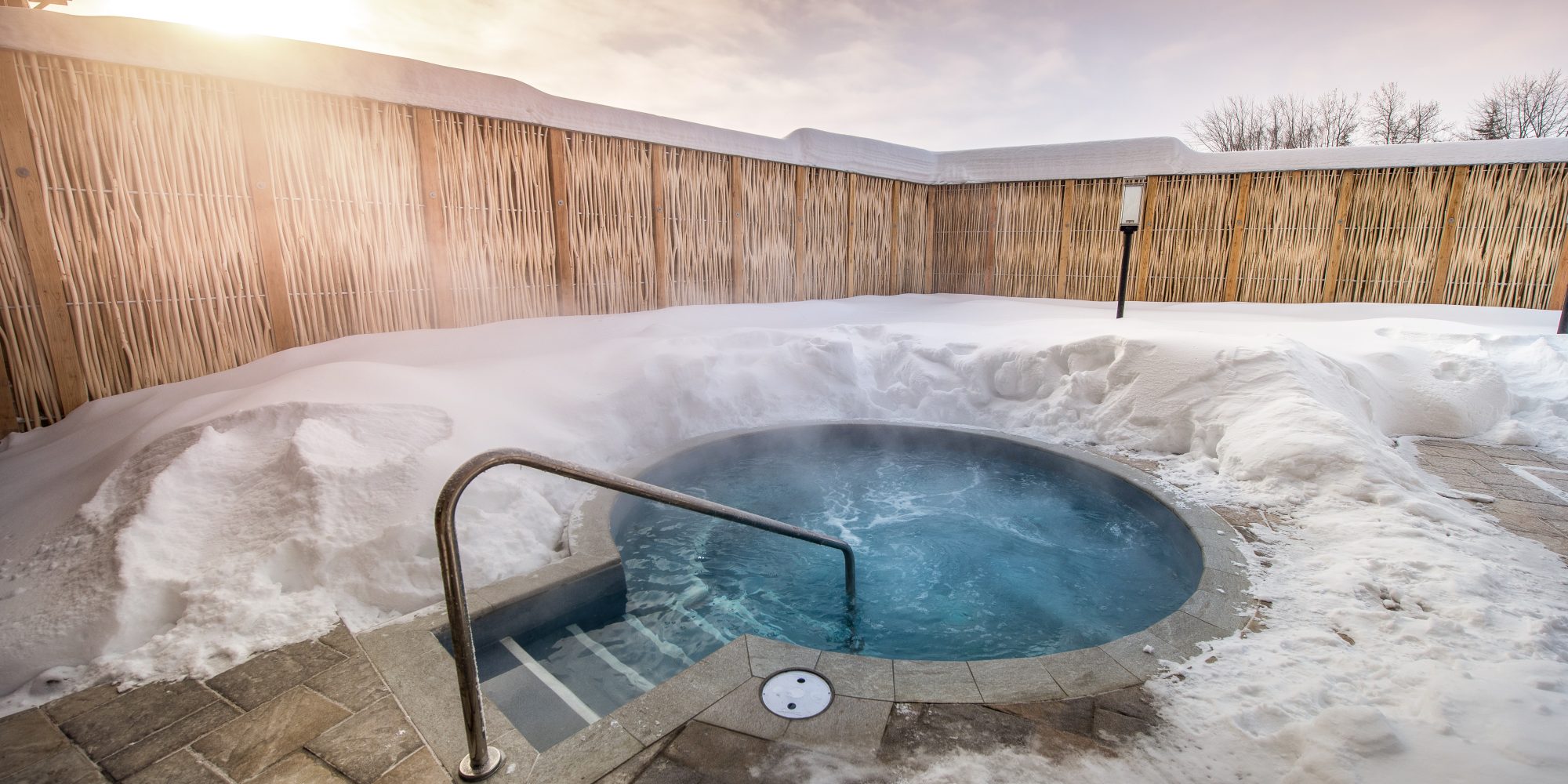 Manoir du Lac Delage
And then there's the amazing spa at Lac-Delage, sitting right on the lakeshore… the beautiful surroundings, outdoor hot tub, and comfortable inn make it a real treat for the senses. If you love nature, spending time in the water, and relaxing in the mountains, this is the place for you. The Manoir du Lac Delage is a wonderful place to rest and re-centre.